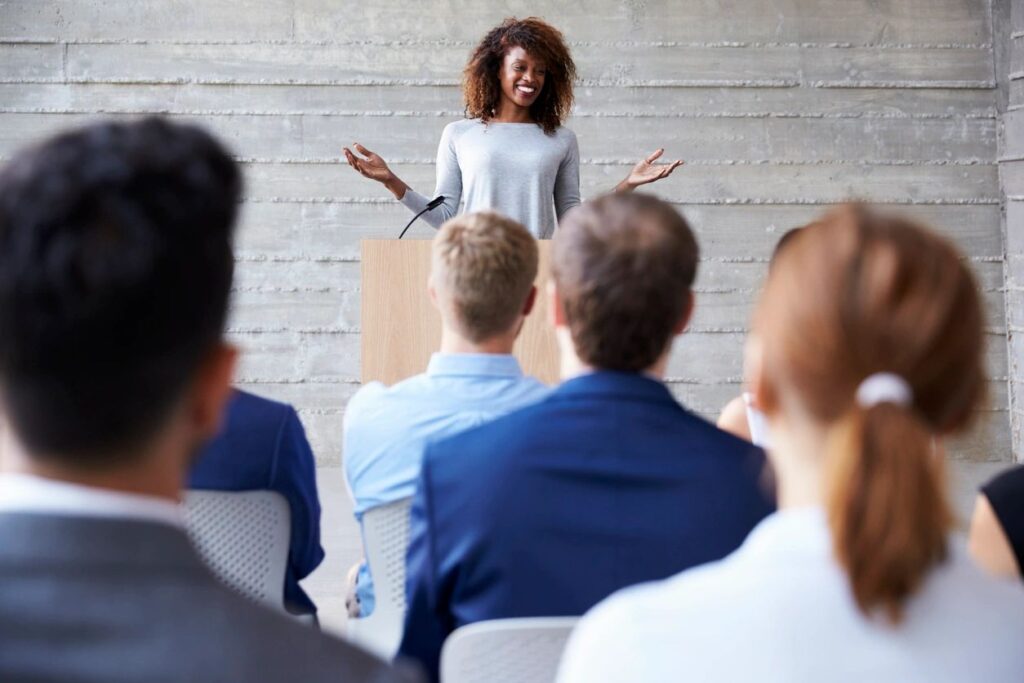 The article that ran on MontclairLocal.news Feb. 1 (and in Montclair Local's Feb. 3 print edition) about Café Moso owner Zina Floyd and her experience with predatory lending, was horrifying. As a former corporate marketer turned college educator and business owner, I wish I could say her experience is rare; yet it's not.
Nor is it a new phenomenon, but one that may be due in no small part to how business management is taught, in MBA programs as well as at the undergraduate level.  About a decade ago when I was studying for my MBA, all the case studies focused on men — especially in finance, venture capital and private equity. Even the "soft skills" courses — like those on leadership, strategy, and marketing — focused on exalted men. The handful of cases that featured women emphasized only their troubles — and their stories were not nearly as hopeful as Ms. Floyd's.
After graduation, I ended up doing my own research about women entrepreneurs. Turns out, long before anyone had ever heard of Kardashians or Rihanna, numerous women had founded or expanded valuable enterprises, nonprofits and social movements. Many of these founders thrived despite agonizing adversity. Most were over the age of 40 when they launched; in the 20th century, 40 was considered "old."
Today, those groundbreakers and their brands are household names. They include Planned Parenthood, Weight Watchers (now WW), Estee Lauder, Mary Kay Cosmetics, Madame C.J. Walker Beauty, Liz Claiborne, Julia Child, Ruth's Chris Steakhouse, Girl Scouts of the USA, AARP, Barbara Corcoran, Spanx and several others. These role models were not even discussed in college curricula until recently.
Such omissions affect the knowledge and other resources that aspiring businesswomen can access. To this day, women entrepreneurs, far more than men, face predatory lending, prejudice in securing capital and obtaining credit in one's own name. Women juggling businesses with family responsibilities face even more biases. They also experience loneliness due to lack of peers.
Women business owners can remain optimistic, however. In addition to the resources and legislative measures cited in the article about Ms. Floyd, university programs that empower women entrepreneurs, such as the one at Montclair State University, are increasing. As challenging as the coronavirus pandemic has been, it also has generated more options for how, where, and when we work.
It's no wonder that the groups most driving The Great Resignation are millennials and Gen-X parents, many of whom are also managing eldercare. Owning and running their own business can provide them with the flexibility, autonomy and creativity they don't have in the corporate world.
To be sure, these are not the Kardashians or Rihannas of the world, nor do they want to be. Rather, they are women like Zina Floyd, and Montclair Bread Company's Rachel Wyman (who wrote a piece on her business' struggles in the pandemic published at MontclairLocal.news on Jan. 6), and Sharon Egan of Egan & Sons. They are the people that sustain our communities — the restaurateurs, preschool operators, bakers, boutique owners, hairdressers, florists and drycleaners. And most of these businesses are at least partly owned by women.
Here are just a few ways to champion these women, besides becoming a customer or client:
• Encourage women considering entrepreneurship to get a strong grounding in business planning, finance, operations and HR.
• Look to women-led businesses as potential partners when exploring collaborations within your own company or for a business to provide products or services.
• Promote women's businesses on social media or through word-of-mouth. Brand awareness is the first step toward building preference and revenue.
• Offer your expertise as a mentor to a woman entrepreneur — as Zina Floyd is doing. Connect a woman entrepreneur with advisers that work pro bono, or "low bono."
Support organizations that help women business owners, and whose mentors include women who have started and run their own business. (As little as three years ago, the membership of the largest organization of mentors to small businesses was largely male, most of them corporate retirees.)
In addition to Montclair State University's entrepreneurship program, and the legislation Sen. Robert Menendez has put forth, other organizations helping women achieve financial security through business ownership include Soroptimist International, The American Businesswomen's Association and the U.S. Women's Chamber of Commerce.
Zina Floyd indicated her experience has made her more attentive to finances. The fact that she has the courage to share her experiences, thus benefitting other entrepreneurs, is a service to society. As she so eloquently summed it up, "Every dime counts."
Liz DiMarco Weinmann is founder and principal of Liz DiMarco Weinmann Consulting, a low-profit, limited liability company focused on serving charitable and educational organizations. She lives in Woodland Park.